US Grant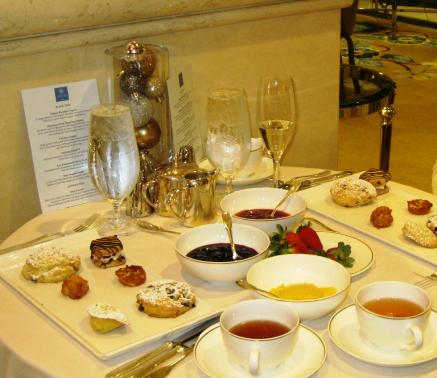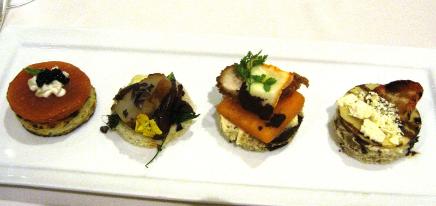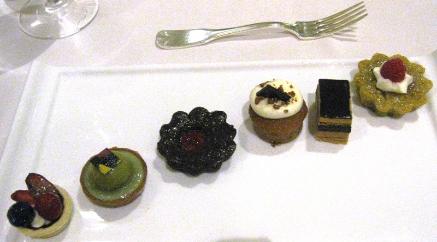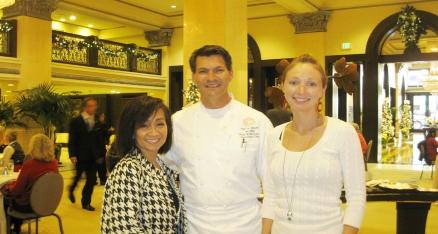 326 Broadway, San Diego CA 92101
619 232 3121

You will find the luxury hotel, The US Grant,
located in the original downtown San Diego
first purchased in 1867 by Alonzo Horton. It
wasn't until October 15, 1910 that the hotel
officially opened as The US Grant. From
that day the luxury hotel has seen such
familiar faces as Albert Einstein, First Lady
Mamie Eisenhower, Bruce Willis, Demi
Moore, Arnold Schwarzenegger, and 14 US
presidents from Woodrow Wilson to John
F. Kennedy to George W. Bush, just to
name a few.

The US Grant's grandeur and unparalleled
hospitality has been admired through many
decades and continues through today. Chef
Kropczynski of The US Grant wanted to
make his holiday tea stand out, so he
looked to an exhibit at the local San Diego
Natural History Museum for inspiration.
This led to a sweet but not too bitter sweet,
Chocolate Afternoon Tea. The extravagant
US Grant grand Lobby was elegantly
dressed in blue and white for the holiday
season. Attention was drawn to the center
of the lobby to a beautiful table decorated
with the numerous Black, Oolong, Green
and White teas as well as some delicious
herbal infusions being offered to all
inquisitive pallets.

Surrounding the room, tables were simply
but elegantly decorated, awaiting their
guests to showcase the afternoon tea. The
beautiful sound of caroling could be heard
throughout the Grand Lobby. The carolers,
dressed in period outfits and song books in
hand, was one of the highlights of the
afternoon. Once at our table, a waiter with
champagne greeted us and requested to
take our first tea order. The house-made
Devonshire cream, lemon curd and berry
jams were the perfect toppings for our
starter plate of scones.

The arrival of our next course caught us by
surprise, as part of the new twist to this tea
was non-traditional finger sandwiches
coming out plated for each individual. Each
plate looked amazing with four petite tea
sandwiches hand-designed and finished
with a different type of chocolate. Fuji apple,
strawberry, stilton cheese, and white
chocolate with balsamic was a beautiful and
unique creation while sweet corn blinis with
smoked salmon, crème fraiche, and caviar
was a fun take on a classic. Not to be
ignored were the sautéed sea scallop with
dates and cocoa nibs or the persimmon,
petite Muenster cheese with roasted
chicken and cocoa powder dust.

The final presentation was a tantalizing
plate of house-made tarts and other sweets.
This was my first holiday tea with Marie and
it was a very memorable experience. She is
very knowledgeable and her contagious
positive attitude, personality, and laughter
carried through from our table to our wait
staff to the Executive chef, Chef
Kropczynski, when he came out to say hello!

I look forward to the opportunity to learn
more about the different teas Marie attends
and what her best experiences are. When
looking for an elegant experience I can
always trust Marie to have the best
recommendations!

-Kristen Volosin

The US Grant only serves afternoon tea during
holidays. This review is based on a special holiday
tea event at The US Grant.