The Regent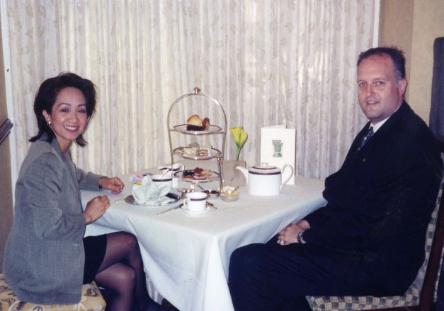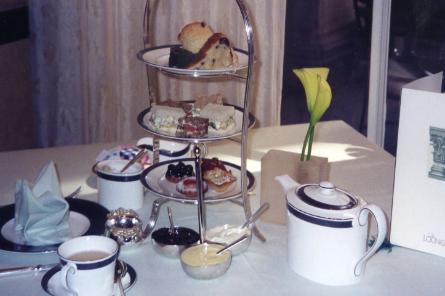 55 Wall Street
New York, 10005
Tel. 212 845 8600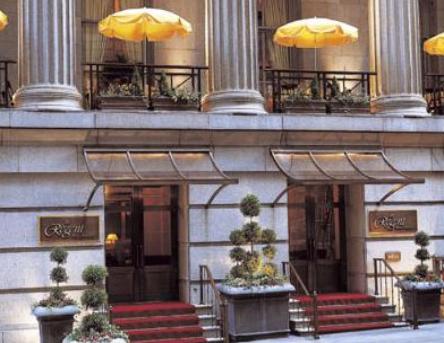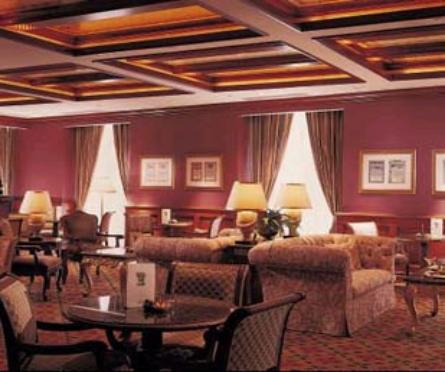 In the beginning, the building served as the
New York Merchant's Exchange. Later, it
became the U.S. Customs House, and lastly,
the Citibank. Now, it is the Regent, New
York's first luxury hotel on Wall Street, and
also the most architectural. This historic
landmark structure was considered New
York's grandest when it opened in 1842.

I entered the hotel through the massive
monolithic columns that frame the second
floor of the facade. Once inside, I was greeted
with the coziness of the rich, residential feel
of the lobby. During my visit, afternoon tea
was served in the elegant 55 Wall
Restaurant. Friendly smiles greeted me upon
my arrival. I was then led to the beautifully
set table for afternoon tea by the window
overlooking the terrace. After admiring the
contemporary pattern of the china, the
waitstaff recorded my choice of tea - the
herbal Lemon Verbena. It was later followed
by an assortment of tea sandwiches, such as:
egg salad with tomato and watercress, chicken
salad with celery apples and jicama on wheat
bread, smoked salmon with herbs and cream
cheese on seven-grain bread, and cucumber
with cream cheese on rye. The freshly-baked
currant scones paired with homemade
preserves, passion fruit curd and mascarpone
cheese were absolutely delightful. The
financier, fruit tarlets, dainty-sliced brownie,
and marble pound cake were the sweet
conclusion of the afternoon repast. Once in a
while, friendly staff members would join me
to chat.

After my rewarding experience, I was then
advised to check the Renaissance-style
Regent Ballroom, the most dramatic feature
of the hotel. An addition to the beautifully
carved Corinthian columns and Botticino
marble surfaces, the architectural detail that
hit me the most was the elliptical dome of the
ceiling, inlaid with the world's largest
Wedgwood panels. Business travelers and
leisure visitors alike are always delighted by
this astonishing room. In fact, Liza Minelli
was married here.

Afternoon tea at the Regent is hardly an
ordinary event.