The Peninsula Hong Kong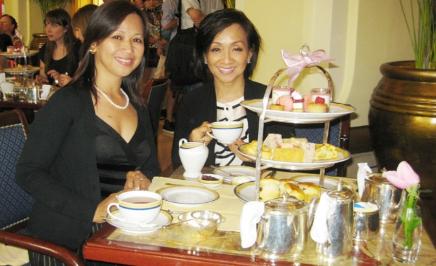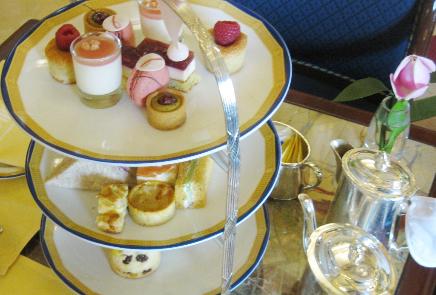 There are three places in the world I consider a
must-have for afternoon tea: The Ritz in London, The
Plaza New York, and The Peninsula in Hong Kong. The
latter has finally come to reality. All these years it was
just a wish on my list of places to partake afternoon tea.

The moment my sister and I stepped into the hotel's
ground, I knew exactly where we were just by seeing
some of the largest fleet of green Rolls Royce Phantoms
in the world. An acclaimed hotel in an ornate gilded
lobby graced with classical period furnishing, it is one of
the most famous venues for afternoon tea. They opened
their doors in 1928 and remain the grandest hotel in
Hong Kong. For generations, the Peninsula has catered
to discerning guests' every whim. The lobby is literally
the spot for tourism. One interesting fact is that the
movie "The Man With The Golden Gun" was shot here.
In the lobby where The Palm Court is located, long
queues of patient tourists were already lining the
hallway. Unless you are a guest of the hotel, you need to
be in the queue. Afternoon tea is served to dozens of
residents and tourists alike every day. Classical music
evokes the memory of the past and creates a relaxing
atmosphere. Fortunately, we did not wait too long
because we arrived early before the line got really long.
Even though we were seated close to the queue, we did
not complain. We were just happy we made it and ready
for the experience we have been waiting for. For
starters, there is the choice of teas from The Peninsula
Tea Collection. These include the Chinese Selection
comprising: Pu Er, Jasmine, Rose, and Ti Guan Yin. The
Classic Selection ranges from English Breakfast,
Darjeeling, to Early Grey. There was also the Flavored
Selection, comprising more unusual flavors such as
Caramel and Almond tea. A three-tiered platter
accented in pink ribbon arrives with freshly baked warm
raisin scones, served with Devonshire clotted cream and
strawberry preserve. Finger sandwiches and a variety of
French pastries completed the whole presentation.

While enjoying our tea, we noticed that the queue kept
getting longer. To really enjoy this tradition, one has to
come early. The dress code requires guests to wear
proper attire. No sleeveless shirts and flip flops.
Afternoon tea is served between 2-7pm daily. No
reservations accepted.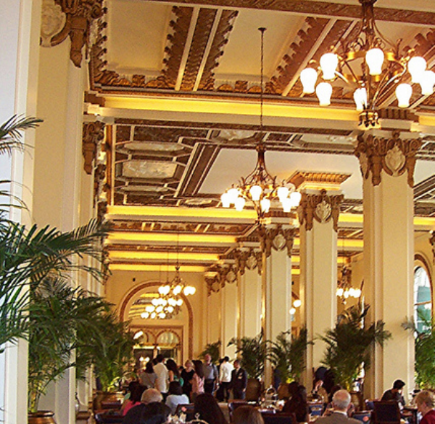 Salisbury Road
Kowloon, Hong Kong
(852) 2920 2888