Mark Hopkins Intercontinental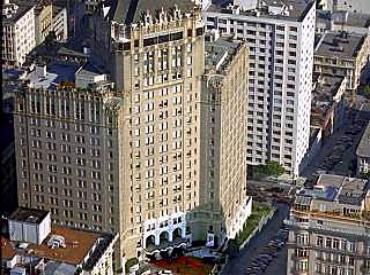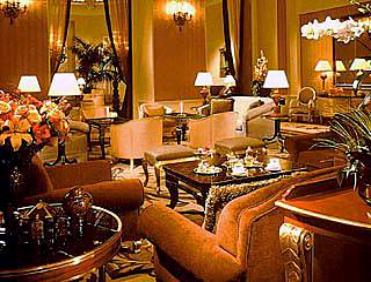 Number One Nob Hill
999 California Street
San Francisco, CA 94108
Tel 415 392 3434

Holding the number one address in Nob Hill,
this architectural landmark was built on the
ruins of Mark Hopkins Mansion, which was
destroyed by an earthquake in 1906. Named
after him, the hotel opened its door in 1926.
Some of its clientele consisted of a long list
of famous people and celebrities.

You enter the elegant lobby through the
famous arched entryway. Inside, you will be
facinated by the opulent decor of gold and
yellow tone, marbled floor, and the stunning
crystal chandeliers.

During our visit, the afternoon tea was
served in the sophisticated setting of the
Lobby Terrace. The friendly and attentive
staff seated us by the plush sofa with a
perfect view of the lobby.

Be prepared for the food presentation, which
contained more varieties than we expected
from the norm. It began with the traditional
tea service on a Morrocan three-tiered stand,
which included miniature currant and plain
scones served with devonshire cream and
strawberry jam, and the cucumber, smoked
salmon, egg salad, and cream cheese and
walnut tea sandwiches. To conclude, we were
presented with one of the best servings of
French pastries I had ever recieved. We
divulged in strawberry tartlets, miniature
eclairs, chocolate fudge cake and lemon
mousse fancies.

The tea selections are from Taylors of
Harrogate. Some of the favorite samples are
darjeeling, earl grey, English breakfast, and
Aasam green tea. Decaffeinated choices are
also available.

Reservations are recommended.