Chancery Court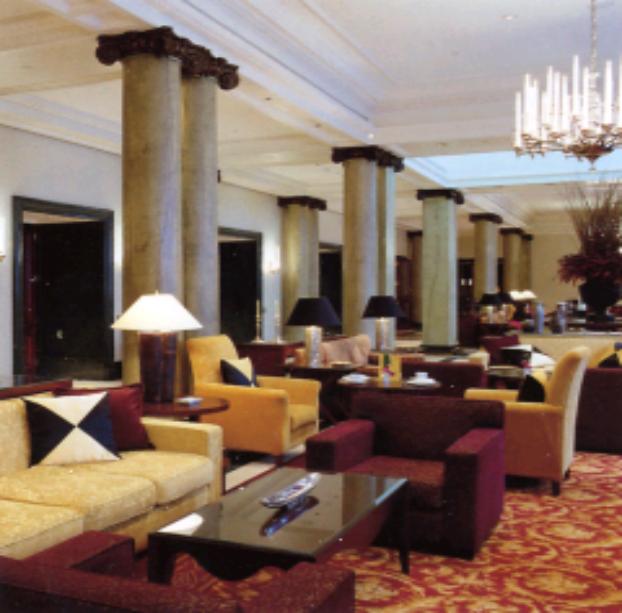 252 High Holborn
London WC1V7 EN
Tel. (020) 7829 9888

The Renaissance Chancery Court Hotel currently opened in December 2000.
This 1914 landmark- turned-hotel is already hailed as one of the most exciting
hotels in the world. Upon entering one of the largest lobbies in London, you will
pass through an extremely dramatic entrance. Later, you must pass the arch and
carriageway in order to reach the central courtyard.The splendors of this early
20th century masterpiece had remained inaccessable to the public until just
recently.

The Lounge provides service to those taking afternoon tea and visitors alike.
When I entered the lounge, I was struck by the grandeur of the room. An
impressive row of marble columns and the dominant colors of the furniture
produces a stunning effect. I was seated in the non-smoking section, allowing
me to be near the resident pianist. I chose herbal tea this time, and it was later
brought to me, along with tiers of dainty tea sandwiches, warm scones with fruit
preserves and clotted cream, and pastries. While I was enjoying the food and
listening to the music in the background, I constantly looked through the
window overlooking the courtyard, and thought about what life would be without
the pleasure of having afternoon tea.

Do not leave the Chancery Court without visiting the heart of the hotel,
containing its most stunning feature: the grand staircase made of solid marble.
Today, it would cost about 40 million pounds!