Windsor Court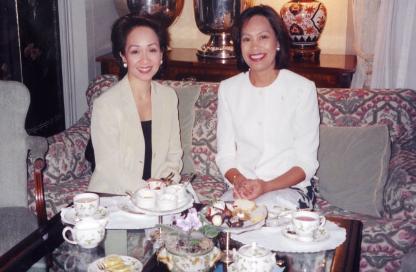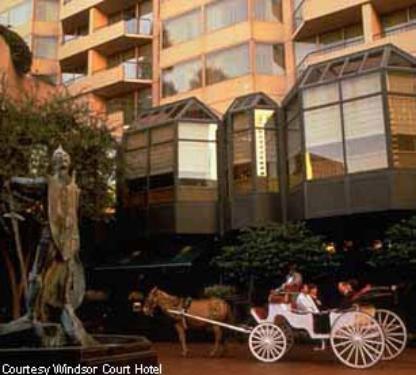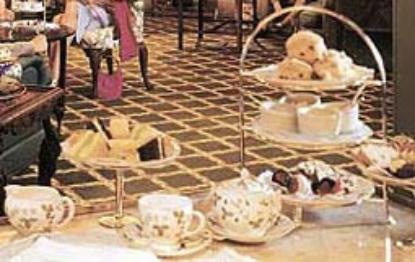 After a very long time of wishing, we dressed up and
skipped lunch in order to make it through the entrance
of the Windsor Court Hotel for afternoon tea. Except
for the modern facade exterior, everything about
Windsor Court is English.

Entering the dignified lobby was like visiting a stately
manor. Before my companion and I anxiously walked
into Le Salon, we first admired the focal parts of the
lobby, like the original artwork that beckoned to be
examined closely. Many of the pieces are of British
origin that depict the British royalty. Beautiful
furnishings, intricate moldings, and fresh flowers add to
the luxurious surroundings of the lobby.

Le Salon, serving afternoon tea in English fashion,
proffers a perfect sanctuary from the busy life outside.
We were punctually seated by the hostess to our well-
selected table, facing the entire salon. The feeling of
merely being in Le Salon makes you feel important
with the furnished armchairs and sofas, along with
tables graced with Wild Strawberry Wedgewood china.
Taking tea here has become a traditional and
fashionable pastime in New Orleans.

A pot of tea was poured through a strainer for us, a
custom that has become a favorite tea presentation for
me. There were crustless tea sandwiches filled with
chicken curry, egg salad cucumber, smoked salmon,
and rock shrimp ... all were perfectly presented on a
separate compote. An option of adding caviar and
smoke canapes is available for an additional fee. The
flavorful English currant and walnut scones later
follow, served with four choices of spreads: lemon
curd, whipped cream, raspberry preserves, and
devonshire cream. The array of chocolate-dipped
strawberries, chocolate truffles, pecan tarts, assorted
cookies, and tea cakes finalized the whole setting.

The servers are absolutely some of the best, and sipping
our aromatic teas comfortably in our overstuffed chairs
while appreciating the classic melody of the string trio
was timeless. (A solo harpist is sometimes present.)
The experience was unforgettable. I now understand
why Rod Stewart has his own teapot stashed somewhere
in the hotel, which is only brought out during his
visits.
Le Salon is so popular that during the holiday season,
seating is often sold out; therefore, plan ahead of time.

300 Gravier St.
New Orleans, Louisiana 70130
Tel. 504 523 6000