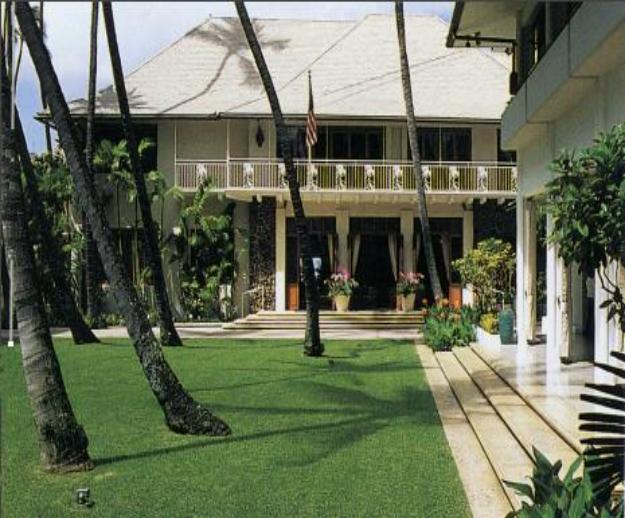 2199 Kalia Rd.
Honolulu, Hawaii
96815
Tel. 808 - 923 - 2311

Halekulani, which means "House Befitting Heaven," is considered to be the most luxurious
hotel in Waikiki, and it is also known as one of the finest properties in the world.

The tea is served in the Veranda, built in the 1930s. I was mesmerized by the unique setting.
We were ushered into a cozy and elegant room in the Veranda, where the walls were draped
from floor to ceiling. I could have stayed in that room, overlooking the courtyard forever!

Our host, who was dressed in a white tuxedo, took our orders of tea. I asked for the
Halekulani Blend - a rich blend of black teas, scented with peppermint and jasmine. My tea
companion, Ruby, had the Queen Emma Rose--a black long leaf tea, scented with roses and
red rose petals--a favorite blend of Queen Emma. Later, a glass-covered cart was rolled to
our tableside that contained a selection of exquisite tea sandwiches, scones, and assorted tea
cakes and pastries.

The whole afternoon tea event was definitely an occasion to remember. The whole staff was
nothing but gracious. We left Halekulani with new friends and fun memories.